Part Time Full Time Mechanic Jobs Mechanic Career Employment in McAllen TX
724 Towing Services McAllen
Mobile Mechanic – Auto Truck RV Diesel Bus Forklift Fleet Repair Technician Mechanic Helper
Job Description:

We are in need of 3-4 part-time / full time mechanics (auto truck RV gas diesel). Please send us your resume via our website or please fill a basic contact form with subject line "Employment". We are looking for directly employees with hourly pay or independent mobile mechanics with tools for subcontract job. Please explain why we should work with you. If you don't have good work ethics, please do not apply. Thanks!
Job Details:
Part-Time / Full-time / 24 hours
Location: McAllen Texas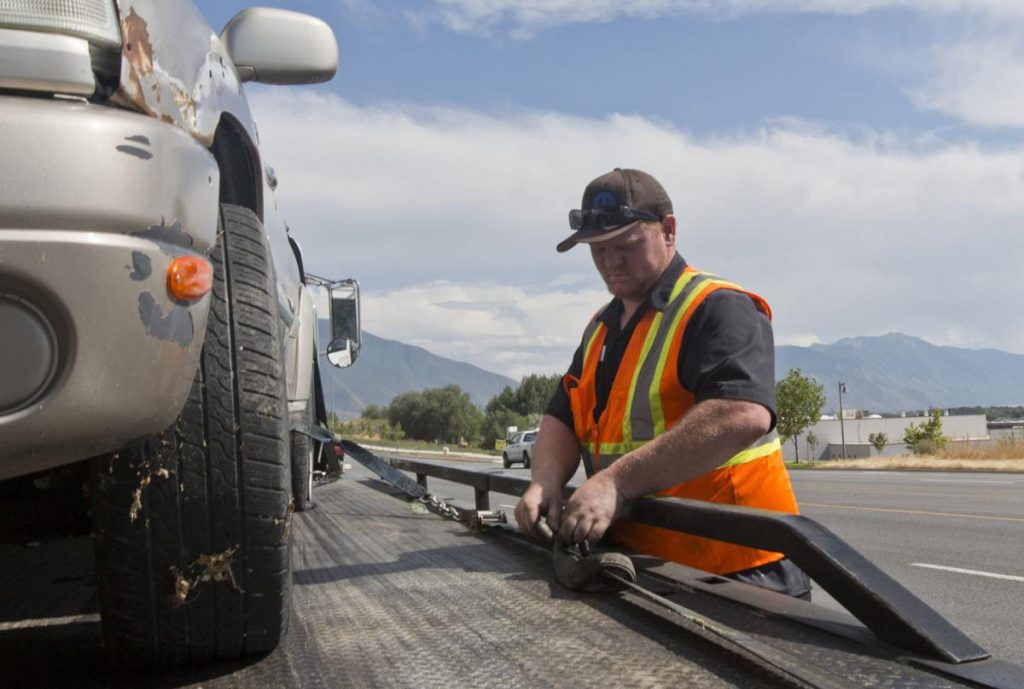 Compensation:

Option 1: Direct employee – Hourly payment Based on experience ($12.00 – 25.00 per hour)
Option 2: Independent subcontractor with tools & truck – Commission & Performance based payment (90-95+ percent commission per job daily payment – Be your own boss) ($20.00 – 100.00 per hour)
Questions? Call us!
Application: (Please fill a basic contact form)
Mechanic, Auto Mechanic, Car Mechanic, Auto Repair Technician, Diesel Technician, Auto Repairman, Auto Shop Job, Automotive Repair Hiring, Mechanic, Mobile Mechanic, Diesel Mechanic, Auto Repair Technician, Truck Repair Technician, Heavy Duty Mechanic, Maintenance Mechanic, Auto Technician, General Mechanic, Classic Auto Mechanic, Lube Tech, Service Technician
#mechanicjobs #automechanicjobs
#autotechanician #servicetechnicianjobs
#mechanic
#jobs
#employment
#careers
#hiringnow
#mobilemechanic
#dieselmechanic
#dieseltechanician
#autorepairtechnician
#mechanicshophelper
#heavydutymechanic
#automechanic
#truckmechanic
#smallenginemechanic
#fleetmechanic
#mechanichelper
#busmechanic
#rvmechanic
#maintenancemechanic
Alton TX Part Time Full Time Mechanic Jobs Mechanic Career Employment
Brownsville TX Part Time Full Time Mechanic Jobs Mechanic Career Employment
Donna TX Part Time Full Time Mechanic Jobs Mechanic Career Employment
Edcouch TX Part Time Full Time Mechanic Jobs Mechanic Career Employment
Edinburg TX Part Time Full Time Mechanic Jobs Mechanic Career Employment
Elsa TX Part Time Full Time Mechanic Jobs Mechanic Career Employment
Granjeno TX Part Time Full Time Mechanic Jobs Mechanic Career Employment
Harlingen TX Part Time Full Time Mechanic Jobs Mechanic Career Employment
La Joya TX Part Time Full Time Mechanic Jobs Mechanic Career Employment
La Villa TX Part Time Full Time Mechanic Jobs Mechanic Career Employment
McAllen TX Part Time Full Time Mechanic Jobs Mechanic Career Employment
Mercedes TX Part Time Full Time Mechanic Jobs Mechanic Career Employment
Mission TX Part Time Full Time Mechanic Jobs Mechanic Career Employment
Rio Grande City TX Part Time Full Time Mechanic Jobs Mechanic Career Employment
Raymondville TX Part Time Full Time Mechanic Jobs Mechanic Career Employment
Palmhurst TX Part Time Full Time Mechanic Jobs Mechanic Career Employment
Palmview TX Part Time Full Time Mechanic Jobs Mechanic Career Employment
Penitas TX Part Time Full Time Mechanic Jobs Mechanic Career Employment
Pharr TX Part Time Full Time Mechanic Jobs Mechanic Career Employment
Progreso TX Part Time Full Time Mechanic Jobs Mechanic Career Employment
Progreso Lakes TX Part Time Full Time Mechanic Jobs Mechanic Career Employment
San Juan TX Part Time Full Time Mechanic Jobs Mechanic Career Employment
Sullivan City TX Part Time Full Time Mechanic Jobs Mechanic Career Employment
Weslaco TX Part Time Full Time Mechanic Jobs Mechanic Career Employment​
724 TOWING SERVICES MCALLEN
REQUEST MORE INFORMATION. CONTACT US